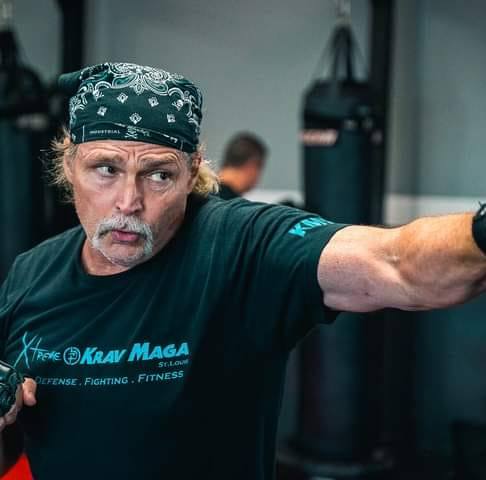 Patrick Hutsler
I first became involved in self-defense when I took wrestling and boxing at age 10. My brothers had Hemophilia and were always on crutches. They were the target of bullies and I was often their only defense.
I began studying Taekwondo in 1977 and continued to advance my skills all through High school. My background in gymnastics and wrestling helped me continue to grow and become more proficient. I studied and then taught at "Hausners Academy of Martial Arts". I Developed in Taekwondo, Hapkido and Isshinryu Karate at "AllStars Martial Arts" throughout the '90s.
I competed in tournaments and became an Instructor for both of those schools. I taught individuals as a private self-defense coach for many years afterward.

In 2012 XKM Owner Steve Sulze and Instructor Chris Ruland provided a Krav Maga demonstration to my young daughter's Girl Scout troop. I immediately recognized the benefits of this style. It was obvious a very efficient and effective system that could be immediately beneficial.
A few years later I was accosted by a couple of young fellers. No one got hurt, but I was very aware that I needed to refine my skills.
I remembered Xtreme Krav Maga and joined them just a few days after that incident. It has been approximately six years since I joined and now I am a Blue Belt and an Instructor. I teach the kid's mostly and love it. I have always accumulated and added tools to my sel-defense tool box because I love sharing these skills with others. My preference is to make young people more aware of danger. And to help women develop the skills they need to survive an attack.
Outside of Krav Maga, I am an Analyst for Government Service Agencies. I have my own school for Self Defense and I remodel homes.