See Real Results Today With Our Xtreme Group Fitness Classes
Tired of your boring workout routine? Take on a total-body training system that can help you see real results and stay motivated like never before. Our Xtreme Group Fitness classes offer a circuit-style program that can keep your heart racing from start to finish and help you build lean, functional strength in no time.
At Xtreme Krav Maga, we are proud to work with people all across St. Louis. All backgrounds and experience levels are welcome.
Just fill out the short form on your screen to learn more today!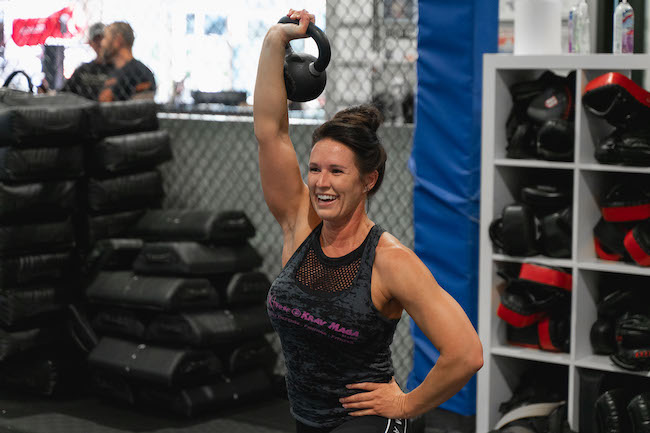 What Can You Expect From Our Group Fitness Classes?
Xtreme Group Fitness is truly the best combination of High-Intensity Interval Training, Mixed Martial Arts movements, strength training, and more. This system will keep your body guessing week after week. We are committed to challenging you with a different workout each and every time you join us.
In this program, we value quantity over quality, helping beginners focus on nailing the foundations of every movement before increasing weight and intensity.
Our Group Fitness Classes here in St. Louis include everything from:
Kettlebells and Medicine Balls
to
Plyometrics and jump ropes
to
Resistance bands and bodyweight movements
AND truly so much more!
With Us, You Can See Results Like Never Before
That's the beauty of our system. We don't let you fall into the traps of a plateau. We challenge your body with something new every week and the results that follow are pretty incredible.
At Xtreme Krav Maga, we're helping complete beginners, experienced athletes, and everyone in between find success.
Come see us in Fenton today for:
Total-body strength and athleticism
Healthy, sustainable fat burn
Improved heart health and endurance
Incredible self-confidence in no time
Join Us Today For The Best Group Fitness Classes In St. Louis and Fenton
Change the way you train and get the most out of every movement with our Group Fitness classes here in St. Louis. We're helping men and women of all fitness levels find success and we can't wait for you to see it all for yourself.
Fill out the short form on your screen to learn more about everything we have to offer here at Xtreme Krav Maga.
Our Group Fitness Classes Are Located In