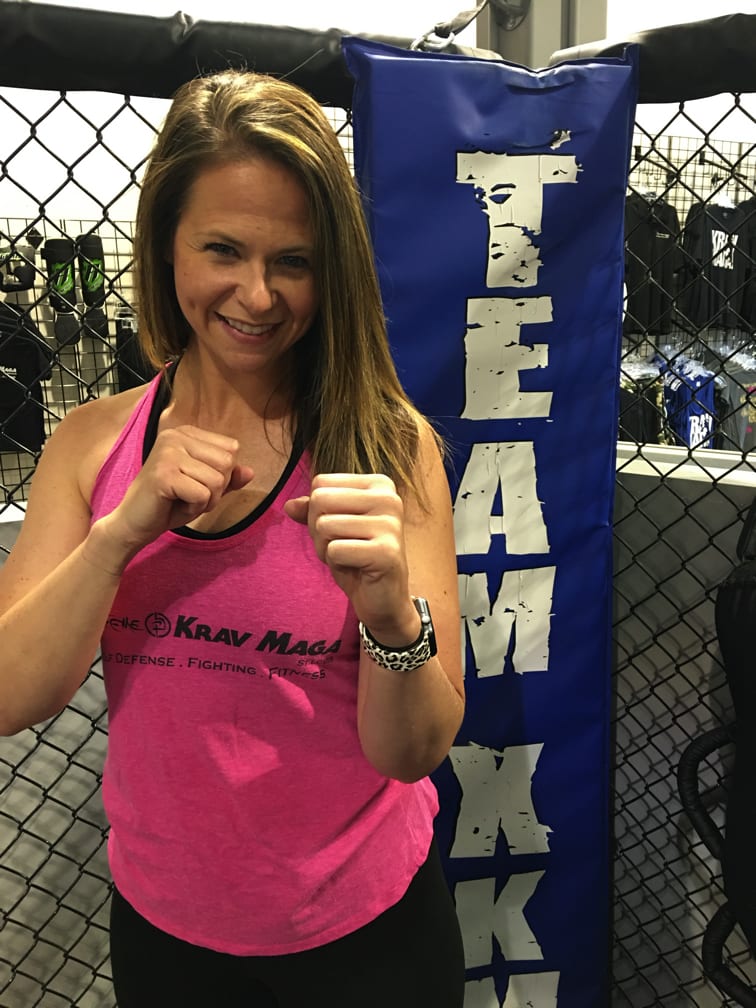 Rachel Abodi
After years of continuing the typical gym routine I decided I needed a change. I saw an add for a 6 week fitness challenge at XKM Fenton. With my upcoming wedding I decided to commit to the challenge. In January of 2016, I became a member. Aside from getting into shape, I fell in love with the system. I have always lived an active lifestyle, but Krav Maga gave me a whole new outlook on my overall fitness. It made me stronger, faster and possess a sense of confidence I had never had.
Teaching is my passion. I am a former middle school teacher. I currently stay home with my daughter, coach high school boys and girls tennis, and now teach at XKM.
I believe in Krav Maga and hope to pass my passion and knowledge on to my students. Krav Maga can be learned and implemented at every age and stage of life. I am always excited to continue to learn and pass my skills along to my students!