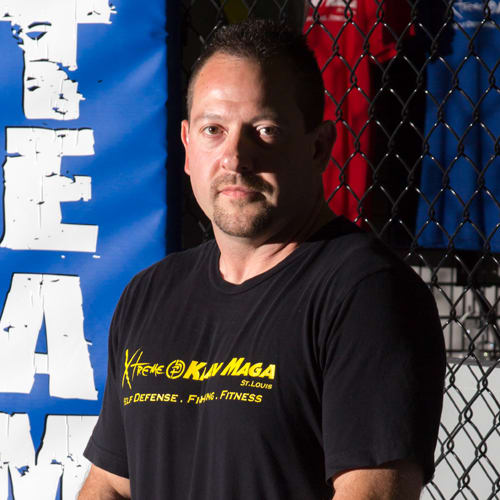 Eric Isaacs
My first introduction to Krav Maga was in 2010, when my daughter joined Xtreme Krav Maga, at the age of 6. While watching all the classes, I grew to love it and wanted to join myself. I did what most people do and procrastinated, for a few years.
In 2012, I had decided this is the time for a change in my life, however, 2012 brought a very unexpected change in my health. While I was recovering, I encouraged my wife and son to start training. It has been a great experience being able to do this as a family and has brought us closer together. Finally, in January 2014, I began my training in Krav Maga and was hooked after the first class.
After a year of hard work and training I was fortunate enough to start an apprenticeship to become a certified Krav instructor. During this time, I tested up to an orange belt level. Then, in August 2015, I successfully completed Phase A certification and am currently an Expert 3 Brown Belt Certified Instructor.
I love teaching and passing on the knowledge of self defense to others. It is never too late to start new adventures in life and I have never regretted taking that first step in my journey, only regretted the time I wasted. Knowing that I have the tools I need to protect myself and the ones I love is a very good feeling.