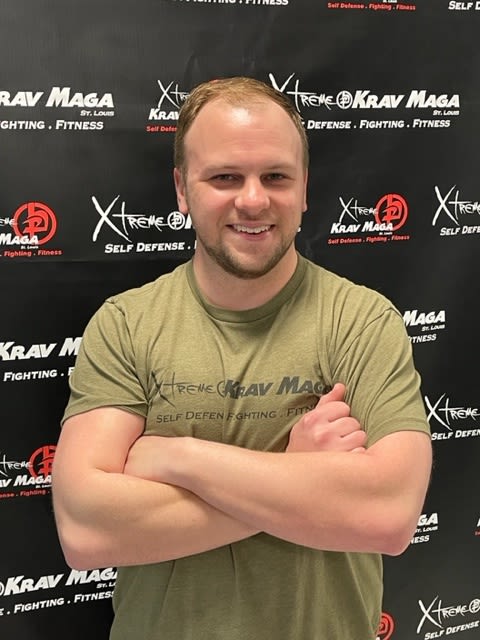 Charlie Hopson
Charlie began learning martial arts at 12 years old. He trained in Traditional Taekwondo for 4 years and achieved the rank of 3rd degree brown belt. He was a part of the assistant instructor program as well. Shortly thereafter, he found his place in a kickboxing school in the interest of learning striking from another viewpoint.
In the year 2009 at 18 years old Charlie started training in a martial art system consisting of Filipino Kali, Jeet Kune Do, Muay Thai, and Pencak Silat. The program is designed to teach how to blend the styles as opposed to separating them. He has taught this blended program under certified authority and still trains in these systems to this day.
Charlie loves Krav Maga as both a self defense and fitness tool. He has trained in Krav Maga elsewhere and has been with Xtreme Krav Maga since 2020. He lives at home with his wonderful wife and family that consists of two dogs and one cat.