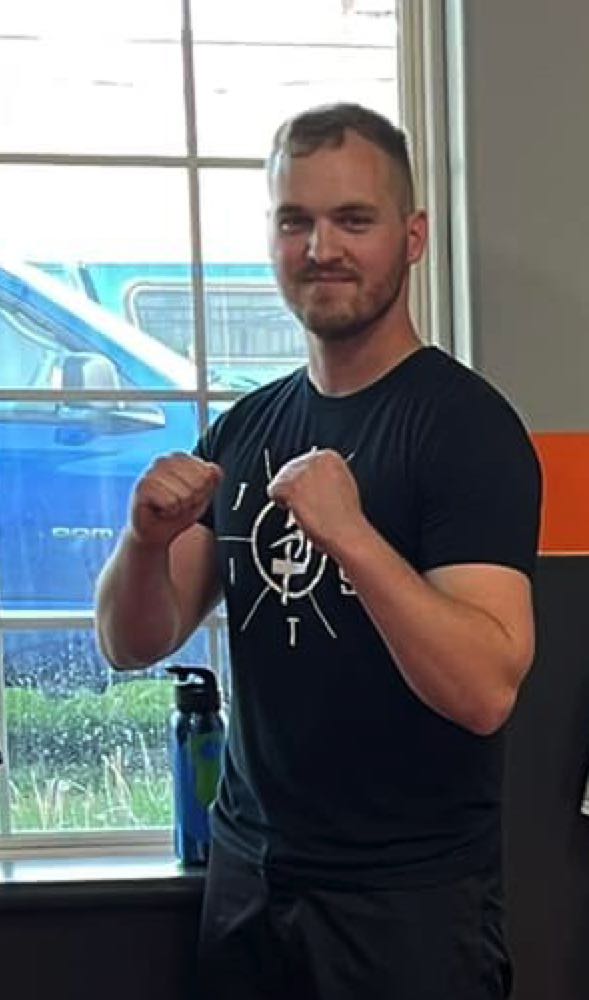 Brian Glenn
Brian started his martial arts journey in 2009. Brian decided to give boxing a try as a way to help get in shape for joining the military. After a year Brian wanted to switch to a martial art that was more practical to real life situations and tried out Krav Maga. He was instantly hooked, Brian trained Krav Maga for 2 years before enlisting in the Marine Corps. In 2012 Brian went into the Marine Corps as a Field Radio Operator in a Artillery Battery. Brian's love for Martial Arts followed Brian into the military and he became a Black Belt Marine Corps Martial Arts Instructor.
In 2015, Brian joined the Special Operations community as a Special Operations Communications Specialist, serving on a Marine Special Operations Team. During this time he trained in Special Operations Combatives where he earned the nickname "The Tough Teddy Bear" due to the constant smile he had during the extremely rigorous and physically demanding training of the program.
In 2016 while deployed to Lebanon. Brian designed a hand-to-hand combatives program for the Lebanese Army to help the soldiers better protect themselves in close quarter engagements on the Syrian border.
In 2017 Brian began cross training in Jiu-Jitsu, kickboxing, and boxing. In 2019 after leaving the Marines Brian started boxing competively. Brian decided to resume his Krav Maga training in 2021 to further his knowledge of self defense.
Brian loves sharing his knowledge of martial arts with students. Pushing his students out of their comfort zones to further their ability to defend themselves in real life situations.